According to an industry insider, food brands will increasingly rely on the metaverse for marketing and customer support, and businesses need to act quickly to capitalize.
OneRare, the first food metaverse in the world—better known as food verse—was just introduced by Supreet Raju and her spouse Gaurav Gupta in the UAE market.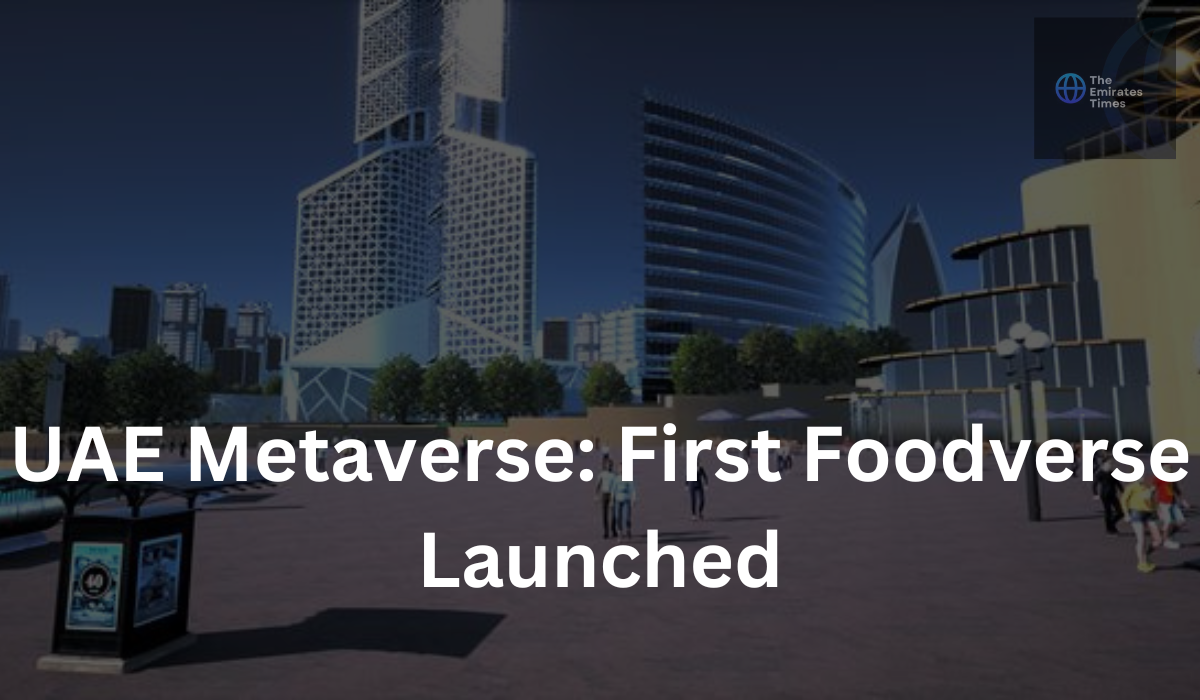 According to Raju, food enterprises would be required to deliver food within an hour and have a virtual presence in the upcoming years, according to an interview with Khaleej Times.
OneRare is developing a metaverse that will enable the global F&B industry to communicate with foodies worldwide and bring the sector to Web3 for the first time.
Since 2017, Raju and Gupta have been investigating the blockchain sector together. 
They discovered a persistent failure in making blockchain solutions accessible to general audiences when working for and analyzing companies in the market. No one but developers and tech-geeks was drawn to the items since even simple ones were made to sound brutal. They saw the need to develop something straightforward, instructive, and user-friendly to onboard the next wave of adoption due to the growing interest in cryptocurrency and blockchain on a global scale, culminating in OneRare.
"Technology utilizing the metaverse will fundamentally alter traditional industries. Every industry will use the metaverse to develop its digital profile and engage with its audience, including automotive, entertainment, events, and tourism. The F&B business likewise mapped its place in the metaverse with the help of the Foodverse, according to Raju. The food verse, also known as the food metaverse, gives food businesses additional chances to reach a higher degree of consumer interaction and marketing. The Foodverse offers fresh ways to make money; she continued, thanks to its immersive experiences.
UAE has developed as a Web3 hub during the past few years. Due to the government's progressive policies, many entrepreneurs in the sector have relocated to the UAE. They consistently encourage new research and development, assisting UAE in becoming a hub of innovation for the growth of the metaverse.
Numerous companies in the UAE have dabbled in cryptocurrencies and NFTs. Pickl has begun taking cryptocurrency payments and developing a virtual restaurant with capabilities for real-world orders. In the OneRare Foodverse, well-known brands, including The Bhukkad Café, China Bistro, Art of Dum, India Bistro, and Cali Poke, have introduced their distinctive dishes as NFTs.Pizza NFTs will let well-known brands like Papa John's UAE start their metaverse adventure. Chefs are utilizing this new technology in a similar way to companies, starting with Chef Alexandros Sperxos, who introduced unique meal NFTs that were presented to diners in a premium setting.
"For maximum growth, a brand must constantly innovate at the cutting edge of emerging technology. Customers are being attracted to firms with a creative strategy since they are sick of the same-old marketing gimmicks, according to Raju. The act of eating will always occur in a physical environment with actual food, but we are changing how we access that food and learn about its philosophy, according to Raju.
No matter how big or small your company is, you will have an equal chance to establish yourself in the food verse. This will significantly boost businesses in the food industry in expanding quickly and establishing a clientele, according to Raju.