An agreement is being signed between the Ministry of Climate Change and the Environment and Oman's Authority to navigate sustainable development. 
Mariam bint Mohammed Almheiri, Minister of Climate Change and the Environment, led a delegation in the UAE in which she concluded an official visit to Oman, during which discussions were held on enhancing cooperation in fish farming, mangrove plantation, achieving net-zero targets, and about the preparations of the UAE for the 28th Conference of the Paris (COP-28).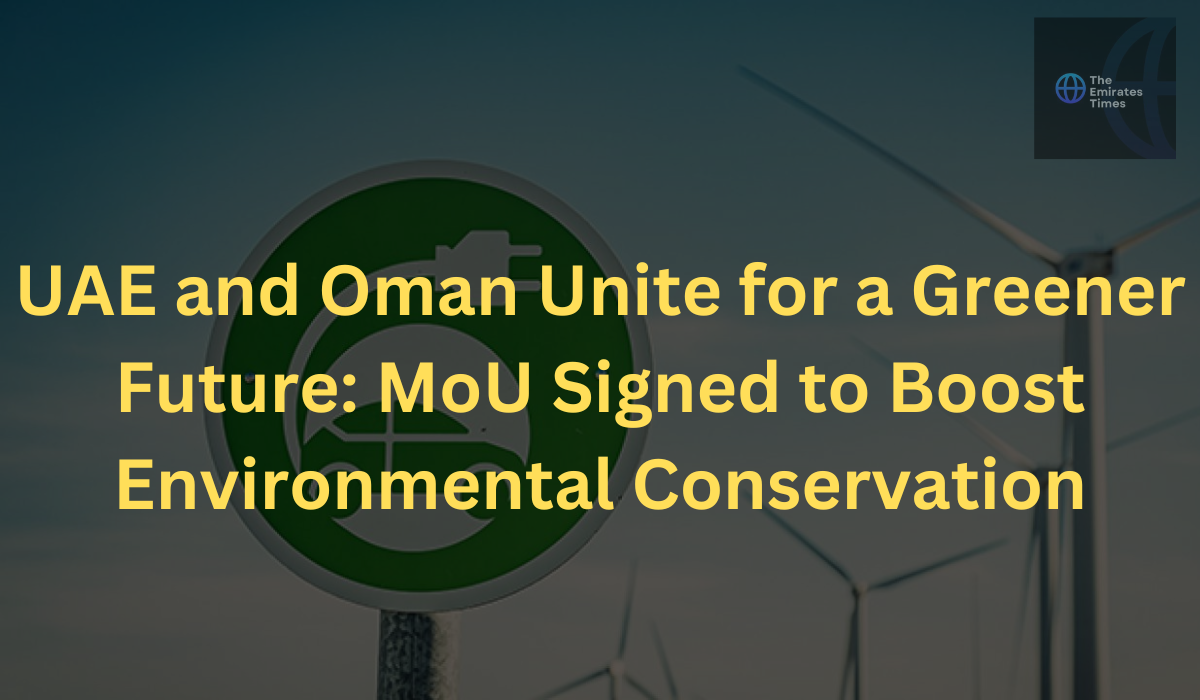 The visit concluded with the signing of an MoU between the Ministry of Climate Change and the Environment( MoCCAE) and Oman's Environment Authority, which aimed to navigate sustainable development and boost cooperation in different areas related to environmental protection. 
Almheiri explained that the UAE strives to encourage implementing eco-friendly solutions to discuss environmental challenges, in agreement with its hosting of COP-28 and its efforts to push climate action locally and globally. 
The visit also included meetings with the Chairman of Oman's Environment Authority, 
Dr. Abdullah bin Ali Al Amri, and with the Minister of Agriculture, Fisheries and Water Resources of Oman, Dr. Said Hamoud Al Habsi. 
According to the MoU, the bilateral will exchange research and studies and direct the joint research in environmental preservation, biodiversity conservation, enhancing air quality, achieving Sustainable Development Goals (SDGs), and preparing sustainable development progress reports. 
Besides, both sides will exchange the best policies and practices for environmental conservation and pollution reduction. 
The UAE delegation also included different officials from the MoCCAE.