We got to know about Paul Aver, the Co-Founder & Managing Director of Frontier Path Venture Capital, and got curious about his journey. We decided to interview him and learn more from his experiences.
After many years in Germany and the UK, Paul Aver has been based in the Middle East for 2 years and has worked with 2 family offices in Abu Dhabi and Dubai. 
Throughout his stay in the UAE, a substantial amount of requests from family offices in the GCC were related to the investment overseas in the US in tech startup companies in Silicon Valley. 
That is how the idea of a multi-family tech investment platform Frontier Path Venture Capital, came to life.
Beginning and Goal
We started the interview by asking Paul Aver about his professional journey.
Our first question was, How did you begin your career journey? Do you have some advice for beginners?
"I started my career in the data security industry in Germany and then moved to London to join the hedge fund and, later, the private equity and venture capital industry. I would advise beginners to have a clear vision of what they want to achieve in their career and also not to be afraid to take risks, face changes and try different roles. If something does not work, change your approach and try again." replied Paul.
We also asked him about his company's goals, to which he replied: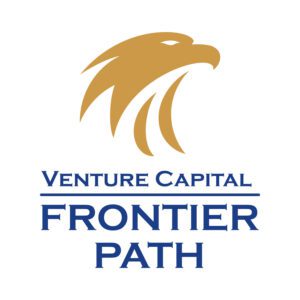 "We see the goal of our company to build a smart investment bridge between the private capital and family office investors based in the GCC countries such as UAE, Saudi Arabia, Bahrain, and other countries and the best tech startups in the Silicon Valley in the US."
Teamwork & Persistence
Every business requires a united team to attain its end goals. However, these are our words. To know what Paul thinks about a successful team, we asked him, "What makes the team successful, in your opinion?"
He said, "The founders of our company, including myself, are very entrepreneurial in our DNA. We believe learning skills, agility, enthusiasm, and persistence are crucial for the team's success."
We also asked Paul, "How important are employees' energy levels to your company's success?"
With that, "The energy levels of the employees are extremely important as we operate in a highly competitive and fast-moving venture capital environment." he shares.
We further asked, "How do you plan to motivate your team to go the extra mile?"
Paul says, "We have an employees' vesting scheme when they become partners in our venture firm after working for several years with us."
Path To Tackle Challenges And Focus On Technological Changes
Apart from the team, a company has several other important aspects, including the strength to tackle challenges.
To know how Paul and his company tackle challenges, we asked, "What keeps your company moving forward even during challenges?"
He shares, "All team members are passionate about what they do, about technology, innovation, discovering new ventures, ideas, entrepreneurs, and new business models. The venture business is a long-term business, and our curiosity and passion help us to keep the focus and succeed in the medium and long run."
Nowadays, we think that technological changes are becoming more and more crucial. To understand Paul's opinion on this, we asked, "How do you think technology leads to business changes? Do you feel it's helping your company grow?"
He says, "As our company is investing in venture technology projects, we have seen several projects that disrupted and changed the whole industries like ag tech, logistics, Medtech, web 3.0, and water tech. There are a number of deep tech industries such as AI, Cloud, Quantum technologies, semiconductors, and others that will further substantially transform the whole industries."
Since we were discussing technology, we also asked him, "How is your company adapting to digitalization?"
Here, Paul replies, "The important trends in the venture capital industry are implementing AI solutions for investment valuation of the projects and dedicated proprietary software for deal sourcing via social media. Our company is in the process of following both trends."
"Do you consider innovative ideas to be unique?"
"Every project, every entrepreneur, and every idea is unique. We support entrepreneurs and investors with our competence and contribution to turning these ideas into successful high-growth businesses that benefit the economy and society, including technology transfer." shares Paul.
The Key Services And Words From Paul
"What are the services/solutions or products offered by Your Company as par with the current industry standards? Tell us something about your upcoming products or services?" We asked.
"We provide 4 key services for our investors and customers such as Due diligence including financial analysis, structuring, buy and sell representation and deal internal and external industry advisory," replies Paul.
Lastly, we asked Paul, "Would you like to say anything else to our viewers?"
With that, he shares, "Our company is very passionate and excited about new entrepreneurs, ideas, business and technology advancements. We see huge growth in investments, innovations, and the development of the venture ecosystem. We contribute with our knowledge and expertise to the investments and growth of new businesses between the United States and GCC."
Connect with Paul Aver on LinkedIn.