Mohammed Bin Rashid Space Centre (MBRSC) at the UAE has declared a new launch time and date for the first Arab long-duration astronaut mission. 
The mission will take off on February 27 at 10.45 am (UAE time). Sultan Al Neyadi, the UAE astronaut, and the other three were initially organized to go to the International Space Station on February 26.
In a blog post, Nasa said that its teams and those of SpaceX and "international partners" met throughout the day on Tuesday as a part of their mission, Flight Readiness Review (FRR).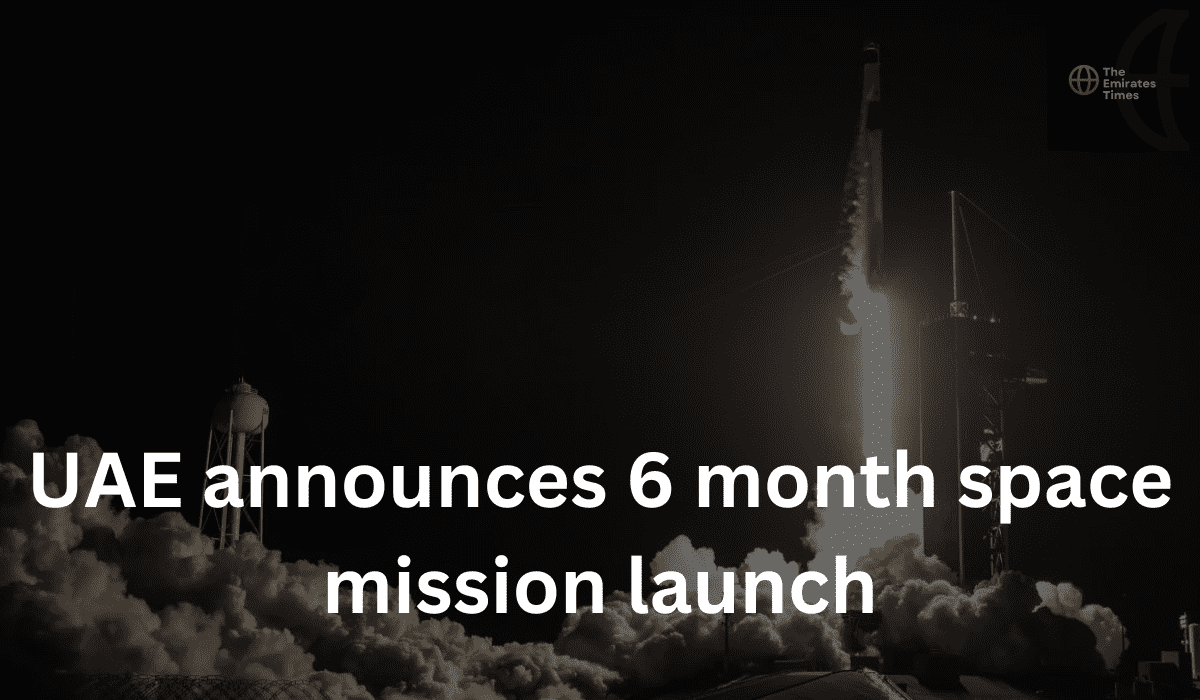 " The FRR focused on the readiness of the crew of the space transportation system, the space station, and its international partners to support the flight and the certification of flight readiness."
The FRR decided to delay the mission by 24 hours.
Al Neyadi assured after arriving at the Kennedy Space Centre on Tuesday saying that the team is ready for the mission -" physically, mentally and technically. 
The crew consisted of – two Nasa astronauts, Mission Commander Stephen Bowen and Pilot Warren Hoburg. 

UAE astronaut Al Nayedi and Roscosmos cosmonaut Andrey Fedyaev will be mission specialists for a science expedition mission to space.
They will fly aboard the SpaceX Crew Dragon spacecraft Endeavour, carried by the Falcon 9 rocket company. 
The team will spend around six months at the space station before returning to Earth.
The mission will mark the UAE as the 11th country for sending an astronaut on a long-term space mission.
Also, a total of 250 research experiments will be carried out by the team, which will include Emirati astronaut Sultan Al Neyadi.