Metaverse and Transportation: Developing urbanization leads to the modification of mega-cities and technological advancements, which results in changing mobility patterns. This change in mobility will increase due to the technologies and Metaverse.
With the development of technologies and human endorsements, new transportation modes are generated through digital tools, which will make the future of mobility automated, reliable and sustainable.
How Metaverse Will Transform The Transportation Industry
Let's see how Metaverse will transform transportation in the future.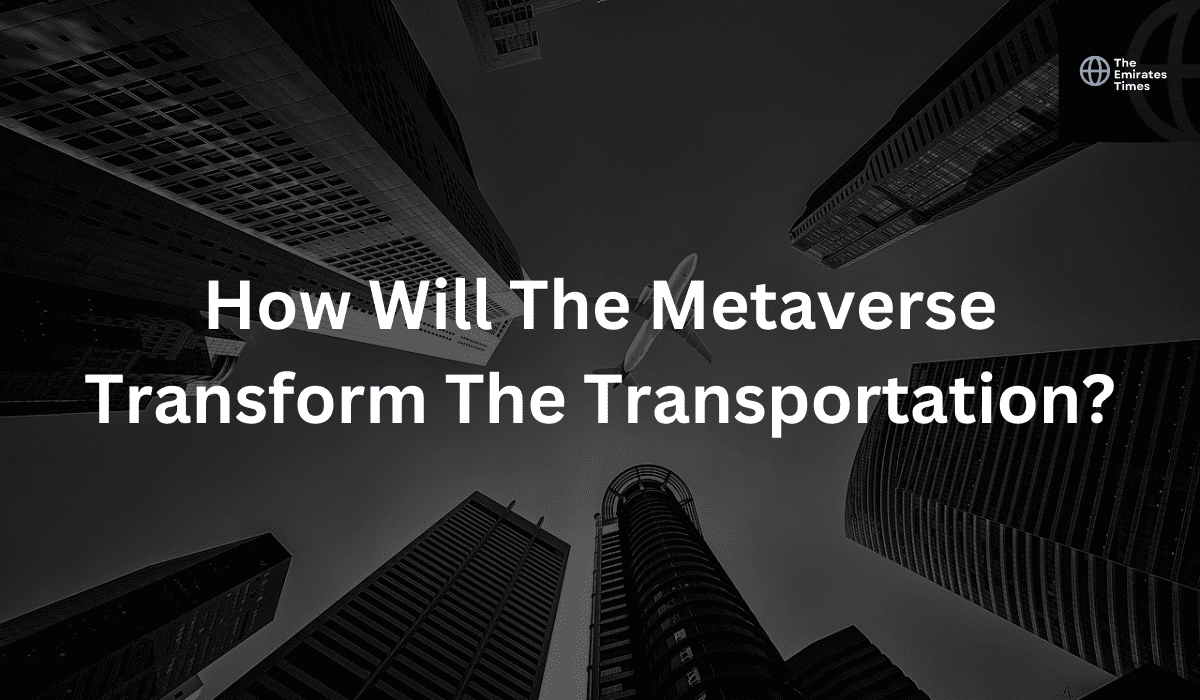 Immersive Experiences will be delivered
Metaverse is a balancing tool which enhances real-life interactions, replacing them with physical-world interactions. They strive to enhance the customer experience and thereby focus on physical limitations using advanced technologies and the latest devices. This is the task that Metaverse will conduct for the transportation industry at all levels, from the manufacturing of goods to the movement of goods and people. 
Travel to the physical world is made easy with the Metaverse. It is not merely confined to the transportation of goods but also offers smart vehicles, transport networks, and affordable mobility solutions dealing with multiple objectives like urban transportation, employee transportation, vehicle transportation, intelligent transport system, etc.
Most importantly, factors in the transportation of industry can use Metaverse to take customers and their experiences to another level.
Solving problems quickly which are related to transportation infrastructure, traffic congestion and parking difficulties as Metaverse will show 3D versions of real-life locations.

Creating digital twins to help transportation system planning and management 

Optimizing transportation operations of multiple modes like rail, taxi, roads, bus, train and many other modes of transportation with the help of Metaverse.

Building smarter and more sustainable transport management will influence Metaverse and digital platforms.

Facilitating more rapid, safe, secure, and cost-effective transportation services to the people.
Manufacturing of Intelligent Vehicles 
Popular car manufacturers are adopting developing technologies like digital twins for virtual factories, virtual designs, virtual prototypes and testing to improve their manufacturing and assessment procedures.
All the vehicles, including trucks, trains, and automobiles, will be hyper-connected with the digital platforms and smart devices for arranging and sharing the data based on the transit operations for delivering undeniable experiences.
For instance, Taxi owners can have tech-powered, latest taxis in that place.
Allowing the driver to move to an exact location using a key for operating the taxi 

A face recognition system helped the camera for verifying the driver's identity.

A new meter to be operated by the taxi app 

Hi-tech screens for passengers and drivers to watch news, music, and other.

Rear advertising screen and much more to be incorporated according to the taxi needs 
There is immense potential for the automotive industry, which can make processes and things faster, simpler and more convenient.
Design Smart Infrastructure and Healthy Transit System 
Metaverse has an extraordinary transit system, including smart devices, software and apps. It resembles the real counterpart of the physical world. 
Planning of a transportation system can be done virtually within the Metaverse, that is, the cyber transport system, which responds quickly to fluctuating transportation needs and problems. 
With the Metaverse platform, transportation planners can 
Handle physical world issues in transit procedures 

Replace the inadequate transit routes and schedules 

Enable intermodal and multimodal transportation options 

Approval of first and last-mile method 

Cooperate with transportation partners and stakeholders easily 

Delivering better transportation experience to commuters 

Execute technologies for improving travel time, security and safety.

Reconsidering and converting the entire transportation process.
Uses of Metaverse that evolved smart transportation includes 
MTR Corporation in Hong Kong has developed a

virtual railway station,

allowing the cities to move in the evolving and developing trends, interacting with the young generation and grabbing new opportunities for experiencing the real world beyond the limits.

In the same way,

METADAFTZ in Metaverse,

where Dubai Airport Freezone will deliver the free zone's client's semi-realistic experience, which in turn will empower businesses to perform operations in the virtual world.
Urban planners and transportation can grab the opportunity that Metaverse delivers for redefining transportation infrastructures, networks and systems, which will reduce costs and save time. 
Optimize operations and provide flexible services 
Metaverse will evolve the transportation business and offer tremendous opportunities for coordinating, integrating, analyzing and reacting to the evolving shifts and fluctuating demands. Utilizing Metaverse can be helpful in making smart decisions while keeping in mind the constant market changes and expanding operational efficiencies. 
Additionally, Metaverse in transportation systems will integrate tools, strong digital capabilities and breakthrough innovations which will enable the workflows across the network and thereby deliver excellent customer services.
Transportation and commuting undergo certain challenges, like fleet management issues, traffic, public safety, and route planning. To eliminate these challenges, Metaverse can be used for making immediate decisions, and the operators can adjust their capacity, fleets or workforce for responding to the user's mobility needs. 
Virtual tours of different transport networks can be used for simplifying procedures, making quick decisions and facilitating excellent services to the users.
Conclusion 
Metaverse will speed up the digital transformation and will provide outstanding services to the users. It promises novel experiences, digital transformation and mobility with the commencement of extensive possibilities for businesses.