The bedroom is our sanctuary. This is a safe space for everyone. This is where we rest and enjoy most of our time at home. Each room is unique, made according to the owner's personality and needs. You can try out different types of interior design ideas to make your bedroom more appealing.
To help you assemble the perfect bedroom, we've put together 8 practical interior design tips to help you plan step by step. Check out!
Top 8 Tips & Interior Design Ideas (Bedroom Edition)
#1. Make a Detailed Plan
The first step in planning the room's interior design is to take the room's measurements and make a floor plan to scale using graph paper. Mark the location of the door, windows, light fixtures, and the position of outlets. If the room has built-in closets, mark their location and depth on paper.
It is essential to understand the dimensions and details of the room to make a good home styling project, and this article will help you to plan the whole design correctly for the future.
#2. Find the Right Bed
Now that you know the measurements of your room, it's time to choose one of the most important objects for interior design: the bed!
It is also important to note the different bed frames/base types. An excellent option to make the most of the space is to choose a base that allows you to store things inside. So you have an extra place to store your bedding and blankets without cluttering your closet.
Also Read: Marvelous Living Room Design Ideas For Small Spaces
#3. Define the Storage Space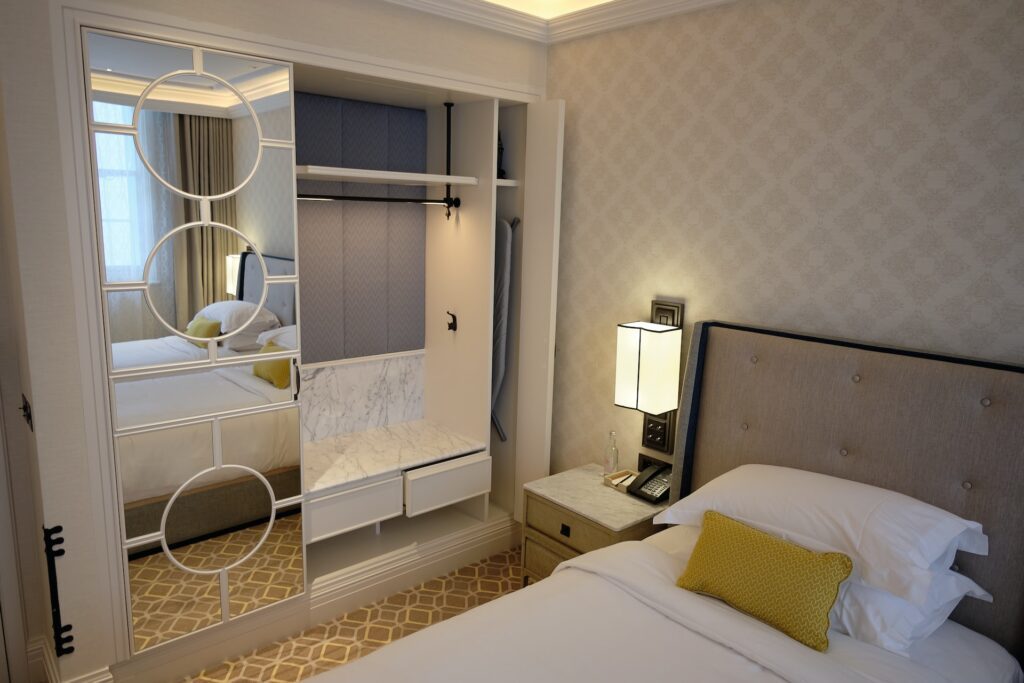 Storage space is a very important factor in bedroom interior design planning. The volume always depends on the number of things you plan to store there. Is your wardrobe huge? Do you have dozens of shoes? Want to keep book collections in the bedroom? Questions like these need to be asked so that you understand your own needs. If your space is limited, alternatives should be considered. How about some high shelves? Who knows a good closet planned for the ceiling? The less used a part of the room, the more useful it becomes as a storage space.
#4. Think about Lighting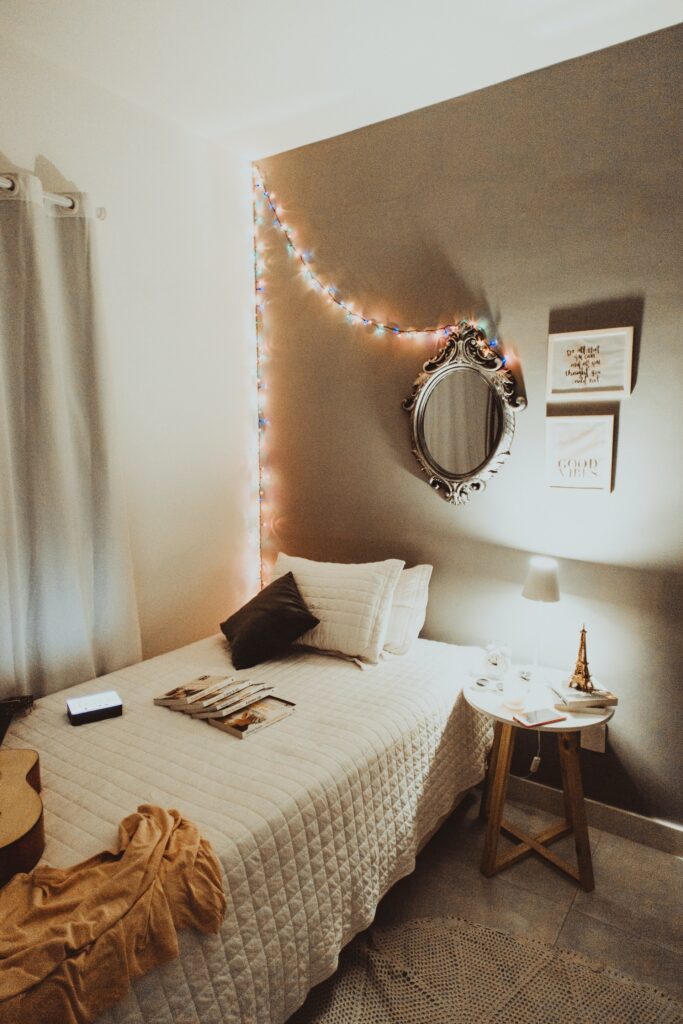 Bedroom lighting is a subtle detail but very important for the harmony of the whole. There are two factors to consider: the type of luminaire and the type of light. For the bedroom, having more than one lighting point is valuable. We usually have lights on the ceiling and at the head of our bed or dressing table. It is important that these lights are not too bright so as not to make the environment uncomfortable. Diffused luminaires are recommended, such as ceiling lights and cloth dome lamps.
#5. Attention to Ventilation and Temperature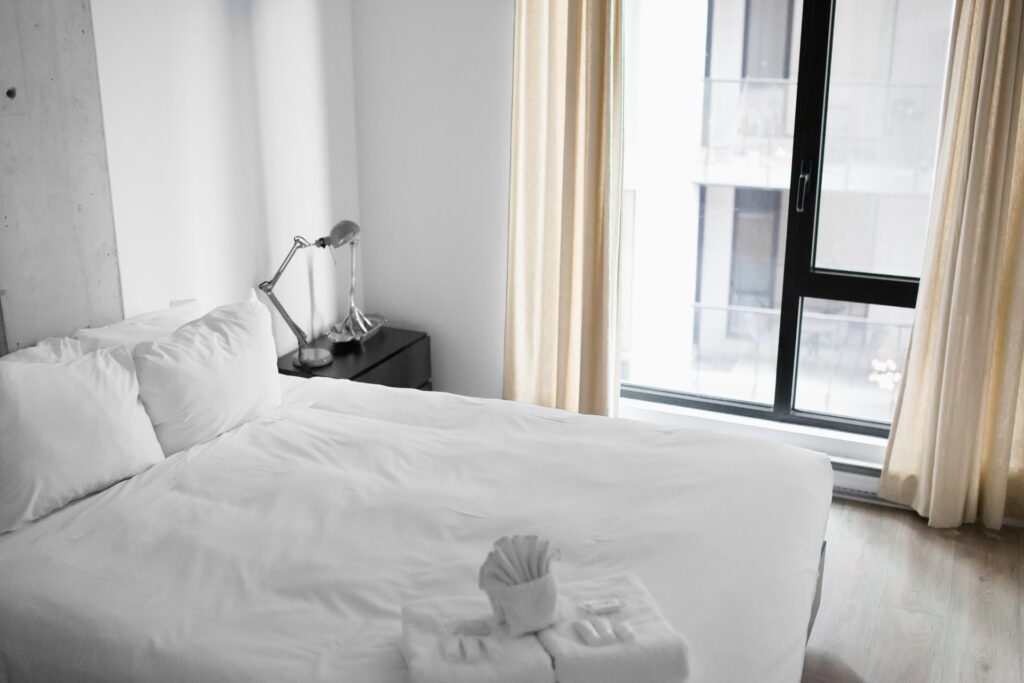 You should also think about room ventilation and temperature in advance. These two are crucial ideas for bedroom design. First, your room must have a window that can be opened regularly. Air renewal helps balance temperature and humidity and purify the environment. If you don't have access to a window, the room can become stuffy and mold, which leads to respiratory illness.
But a good window is not enough. You should have access to an air conditioner or a ceiling fan. Both options require specific electrical installation, so resolve this issue in advance. The air conditioner, in particular, also needs a water drain. Think carefully about this matter before you start decorating the bedroom's interior design.
#6. Choose a Good Floor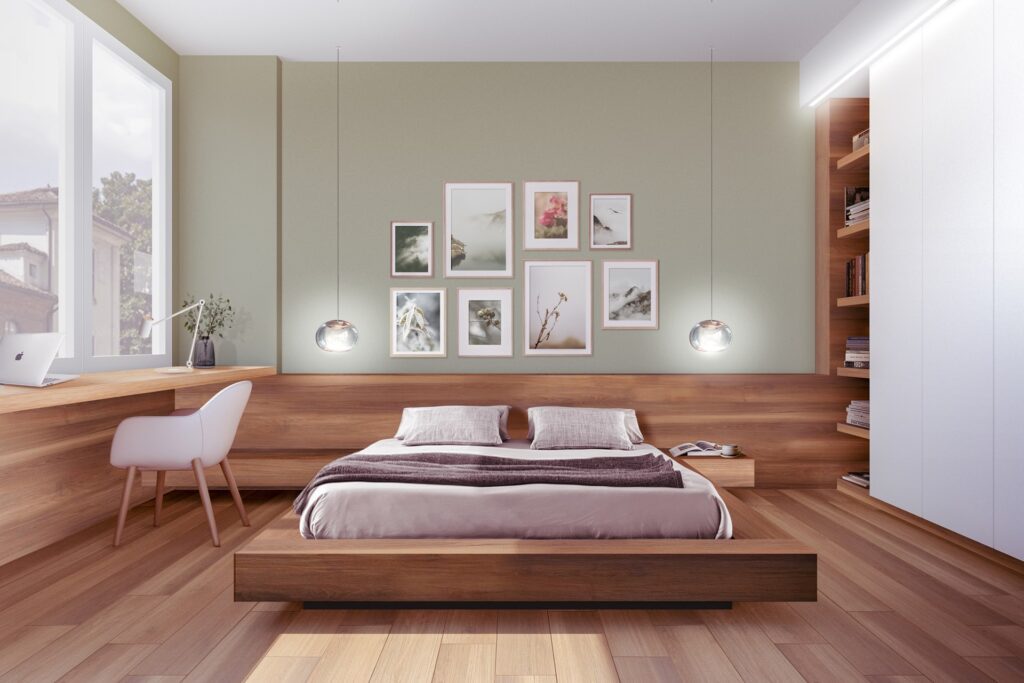 The bedroom floor can make the environment even cozier. So a good idea for interior design is warm floors where you can walk barefoot without feeling cold or hot regardless of the season. The best options are wood, laminate, vinyl flooring, and carpet. Just be careful with the carpet, so it doesn't accumulate dust (and mites).
#7. Consider the Colors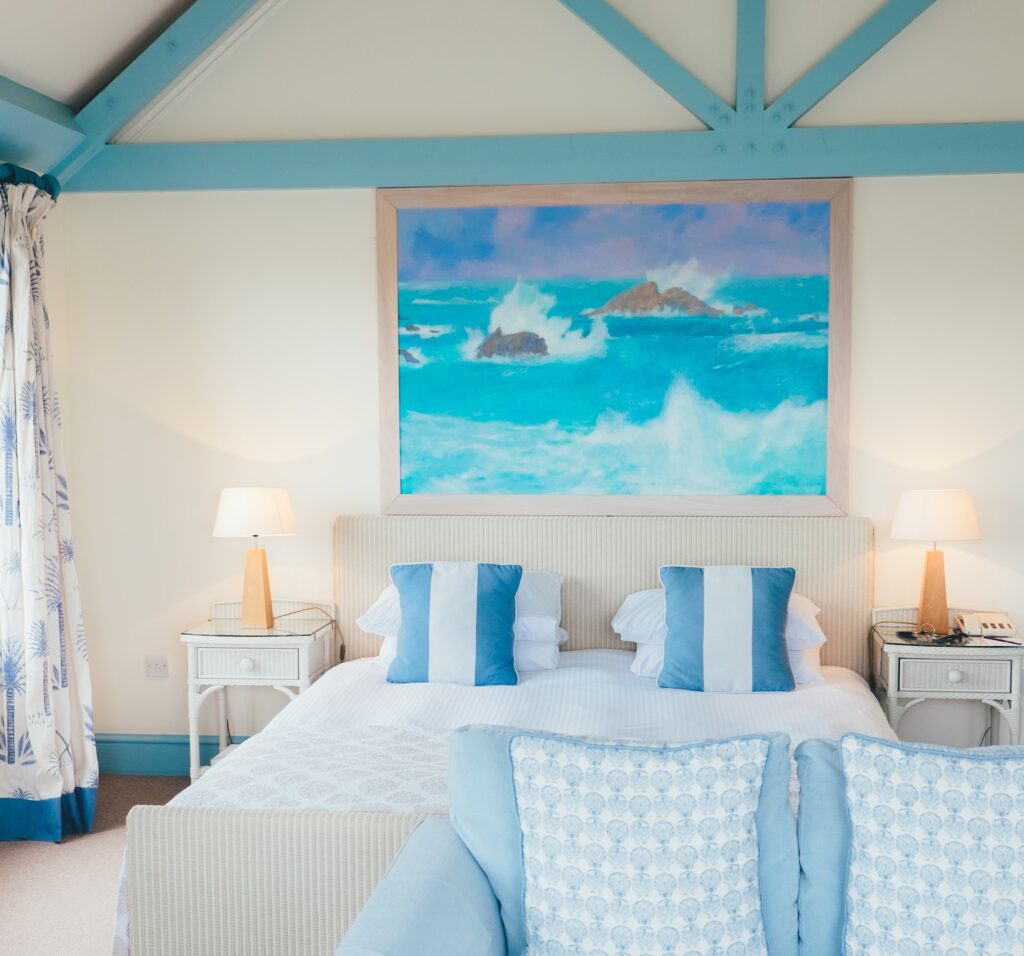 Colors have the incredible power to provoke sensations in people, and our bedroom is no different. Cool colors convey a mood of tranquillity and stillness, while warmer tones convey energy and joy. Whatever your style, it's important to avoid strong or dark tones. A dark wall reduces the size of the room and gives the place a slightly depressing atmosphere. Vibrant tones, on the other hand, tire the eye over time. Green and blue are good cool colors. We have white, ice, grey, and cream in neutral tones. If you want a warmer climate for bedroom interior design, opt for light shades of yellow, pink, or orange.
#8. Caprice in Decoration
When everything else is in place, it's time to do interior design with decor items! The appearance of our room is a very personal matter. Each person has their dear objects, tastes, and values. The important thing is not to clutter the environment too much and think about the whole. Harmony is the watchword.
Duvets and pillows are an amazing way to add character to a room and make it more comfortable. How about a magnetic mural for papers and photos? Beautiful and useful! If you like privacy and sleep in the dark, consider installing a blackout curtain. Put on a fluffy rug. Spread the photos of the ones you love around the place. Maybe even a reading chair? Check out inspirational sites, and get various home decor ideas.
Final Words
By following these steps, we are sure that your bedroom interior design will be as functional as it is cozy! So follow these above tips and make your bedroom a peaceful place.