Ibn AlBahr is set to freshen up the Dubai lunch scene with the introduction of a unique offer that pays homage to the true essence of Lebanese culture and cuisine in the most relaxed setting.
The licensed venue, located at the prime location of Club Vista Mare, Palm Jumeirah, popular for its fishing inspired interiors, incredible views of the sea and exceptional dining; their new lunch offering will excite both loyal customers and ones trying Ibn AlBahr for the first time.
The set menu will launch on Monday 20 June from 12pm to 4pm during the week. Through a series of perfectly paired courses and key seafood 'stop-overs', guests will be whisked away to the heart of Lebanon. For the four-hour 'journey', those wanting to make the most of the seafood cuisine can indulge in this unique offer for  AED 75 per person.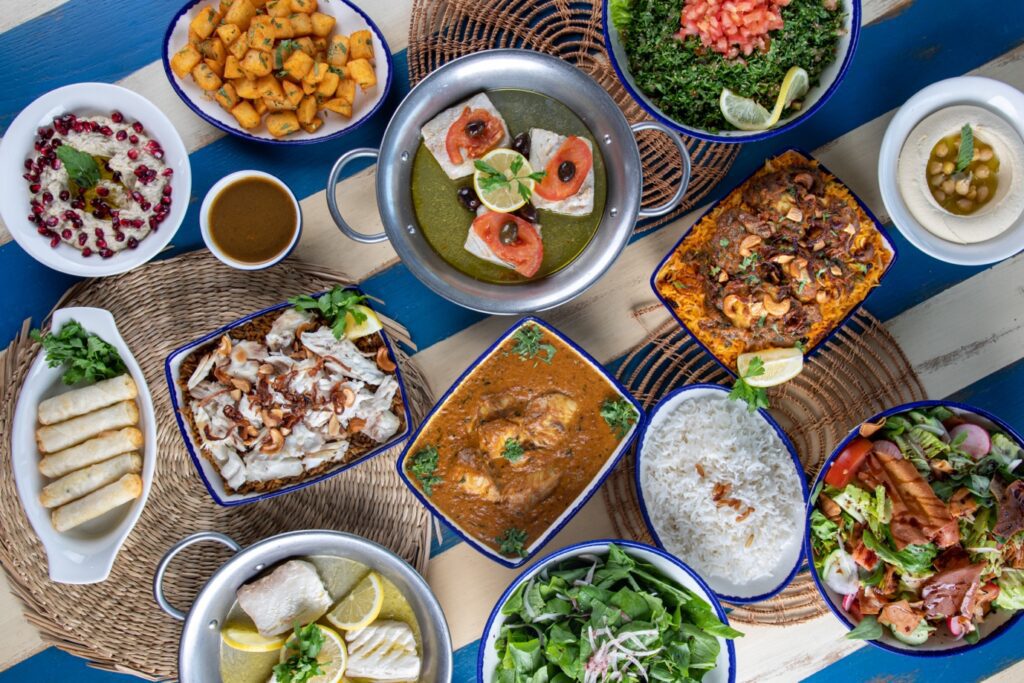 The intricate menu showcases the art of Lebanese cuisine and rich and flavorful dishes, hand-crafted from the freshly caught seafood and rarest ingredients. Designed for guests to experience a range of flavours and cultures brought the creation of this inventive offering.
The journey will begin with salads, where guests can avail in a selection of Fattoush, Tabouleh or Rocca & Thyme salad.  Moving on to the second stop, Ibn AlBahr will be serving its renowned dips and appetizers featuring all of the favourites such as Moutabbal, Cheese rolls and hummus to share.
Latest Business Trends in UAE – The New Normal
Guests are advised to save room for the mains which highlights include authentic seafood dishes such as the Fish Curry, Sayadieh and the Fish Fillet oozing the lemon butter and fresh flavors of tomato and Koura olives where diners are encouraged to be transported with each bite.
Ensuring each and every course is perfectly paired, matching each dish with a recommended beverage to further amplify the dining experience as an add on to the exquisite lunch menu.
Offering unrestricted views of The Gulf, embark on this tantalizing and tasteful journey with Ibn AlBahr as they bring the wonder to the experience of Lebanese cuisine, complete with fresh flavors, produce and a brand new enclosed terrace that allows you to enjoy the views minus the heat this summer.
Next Article :- GEEKAY enters the Kingdom of Saudi Arabia with its first store in Riyadh