Marketing is becoming crucial for businesses to stand out from the crowd. It helps them show what they do in front of potential customers. Furthermore, marketing also helps customers acknowledge a brand and get aware of its existence. We came across "Different Excellence," a marketing agency based in Saudi Arabia. 
The agency's services include Strategic Marketing Solutions and plans, Social Media Management, Media Production, IT Services, Influencers, and online campaigns.
To know more about the agency and its works, we interviewed Nojoud Al-Sehli, the agency's CEO. Since 2007, Nojoud has started her career journey and got to this position through hard work and dedication. 
Let's learn more about the journey of Nojoud Al-Sehli and the idea behind different Excellence through this interview. 
The Major Idea
"What's the idea behind Different Excellence?" We asked Nojoud.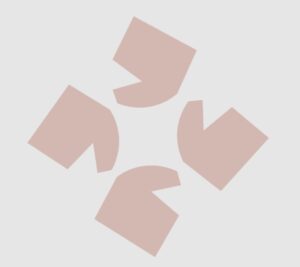 "The idea is that the marketing business nowadays is mostly confined to social media business and campaigns, which is not why marketing exists. Marketing has existed in the first place since ancient days," she replied.
That's one point. We also wanted to know how Nojoud started it all. So, we also asked her about her career journey.
She shares, "I started it through building my own tile manufacture, but afterward, the idea of marketing came to me as I deal with so many businesses talking about their pain through marketing activities in some of the agencies and how it took a lot from their budget and some with no benefits."
When we asked Nojoud about the goal of her agency, she said:
"To be one of the most important marketing agencies worldwide."
Teamwork, Passion, And Facing Challenges
We believe that a team's success is crucial but just working isn't enough for it. That's why we asked Nojoud about her views on what makes the team successful. She replied, "collaboration, understanding, and building solid ground between them." 
According to her, these are the main aspects of a team's success and can also lead to business improvements. 
When we asked her, "How important are employees' energy levels to the success of Different Excellence?"
She said, "It is actually not important, but vital. Not only for my agency but for everyone."
Continuing on our previous question, we also asked her, "How do you plan to motivate your team to go the extra mile?"
"Various types of Appreciation. Money alone is not always the solution. In the end, never forget that you are dealing with a human that is full of emotions." continues Nojoud.
In addition to a team, we believe that a company should also be prepared to face challenges and tackle them. But what exactly helps Different Excellence tackle the hurdles along the business path?
Nojoud believes that passion and team spirit are the key factors that help them continue on their pathway.
Technological Growth & Digitalization
"How do you think technology is leading to changes in businesses? Do you feel it's helping Your Company grow?" we asked.
"It is helping the internal growth as the services range increases as well," says Nojoud.
Nojoud also shared her views on adapting to digitalization. 
According to Nojoud, "As a marketing agency, we have to adopt, and actually, we sometimes go with our clients through the testing phase to try any product, software, or application in the market before approving it."
We were impressed by how Nojoud focuses so much on teamwork, which is what we think is one of the qualities of a true leader. When we asked her if he's using innovation for her business, she said, "uniqueness can always be made, but innovation, with no proper team, can never be achieved."
Lastly, we asked her, "Would you like to say anything else to our viewers?"
"Business needs: patience, power, passion, and sharing," says Nojoud Al-Sehli, the CEO of Different Excellence.
Connect with Nojoud Al-Sehli on LinkedIn. 
Find more about Different Excellence on LinkedIn, Twitter, Facebook & Instagram.