We recently had the chance to interview Karim Megherbi, the Founding Executive Director of Orisun Invest, which provides international origination services. He has held over 17 years of expertise, from structuring and developing to closing IPP transactions worldwide. Besides that, he has experience working as a banker, financial advisor, and developer on all continents. Let's learn more about Karim and his journey through this interview below.
Beginning Of The Journey
We wanted to learn more about Karim and the journey that led him to the present position, so we asked, "Which career path led you to where you are today?"
He shared, "After working in microfinance in sub-Saharan Africa for almost 2 years, I wanted to see how more significant projects are financed and joined the project finance team of a European Bank, Dexia.
I started in Oil and Gas and Power (transmission line and renewable). I was noticed by our Head of Energy, who, in 2005, asked me to assist him in creating the solar department of the bank, as he believed in the potential of the technology. We became excellent friends – 18 years later, we still work together occasionally – and since then, I never left the sector."
Inspiration Behind Taking This Path
We were intrigued to learn about the prominent aspect that inspired him to build this brand. We asked, "What inspired you to develop the idea for your company?"
He shared, "After working in the bank and having founded 2 companies as a financial advisor and project developer in Europe, Africa, and the Caribbean, and joining a platform in Dubai representing a large European IPP covering Central Asia and Africa, I wanted to do something different.
I thought about all the experience I accumulated in the last 15 years, what activities I enjoyed the most, and for which I'm good. I also considered what I felt our sector lacked and the added value I could bring. Finally, I wanted to contribute to accelerating the energy transition by choosing transactions and activities in line with our Net Zero scenarios."
Karim continues, "That's how I came up with the idea of setting up a pure origination player to professionalize this segment which is Today a bit forgotten. The goal is to bring opportunities to and from a network of selected partners. As I came up with this idea, a 5-year plan almost came immediately to my mind, so I knew this was the right thing to do."
Phases Of Priorities
Being a business in the current times, priorities may tend to adapt to the changing market conditions, so we asked, "How have your priorities in terms of business evolved since you first started?"
He shared, "We provide essentially two solutions: one is co-development, and another one is sale/acquisition of assets. We're able to cover the whole spectrum: greenfield, mid/late development stage, RTB, and operating plants. Our focus is solar and wind above 20 MW. We are reviewing every opportunity that comes to us and which we believe potentially meets our investors' criteria, and we work with all types of developers."
"After 3 years of activities, we have closed 631 MW in 8 countries and established strategic partnerships with leading players such as Total Eren. We also have partnerships with international developers, always looking for new opportunities and expanding our network.
So now we're launching Phase 2 of the strategy: diversifying our revenue stream by establishing an investment vehicle and a development activity. It's quite an exciting moment." he further added.
Challenges And Key Points To Handle Them
Challenges are undoubtedly one of the inseparable phases of any business. We asked, "What are the most challenging situations your company overcomes?"
Karim replied, "That's cash flow and lack of human resources. Our payment cycle is 1-2 years, which takes time to close transactions. As I chose to have organic growth, our team remained small. This means we can complete 3-5 transactions per year maximum, whereas we have more opportunities.
So we need to focus and be patient. Meanwhile, we have established a global network of highly skilled originators, created a digital platform to manage our transactions, and improved our brand. I expect the company to increase during Phase 2, so I need to prepare for it."
"What's the key strength to overcome it?"
"Patience and focus. Sticking to its vision while always testing new things. Listening to the market and always conducting self-criticism: see what is going well and what can be improved or what is not going as expected – in such a case, you need to react quickly." Karim added
Unique Features
We wanted to learn more about the brand's classic features that make it unique amidst the crowd. We asked, "What makes your company stand out from all the other businesses in your industry?"
Karim shared, "There are few pure originators in the market, and we're probably one of the most sophisticated. We're neither financial advisors nor brokers. We have an entrepreneurial approach and take risks with our partners – although much smaller. We can advise both parties and assist them in negotiating differently depending on the transactions. The feedback we have received so far is excellent: our partners like this type of support and find it helpful.
We can also find projects for others and generate new opportunities. Our partners are usually very receptive when we contact them as they know we're not here to waste their time – we're here to close transactions."
KPIs For Measuring Business Success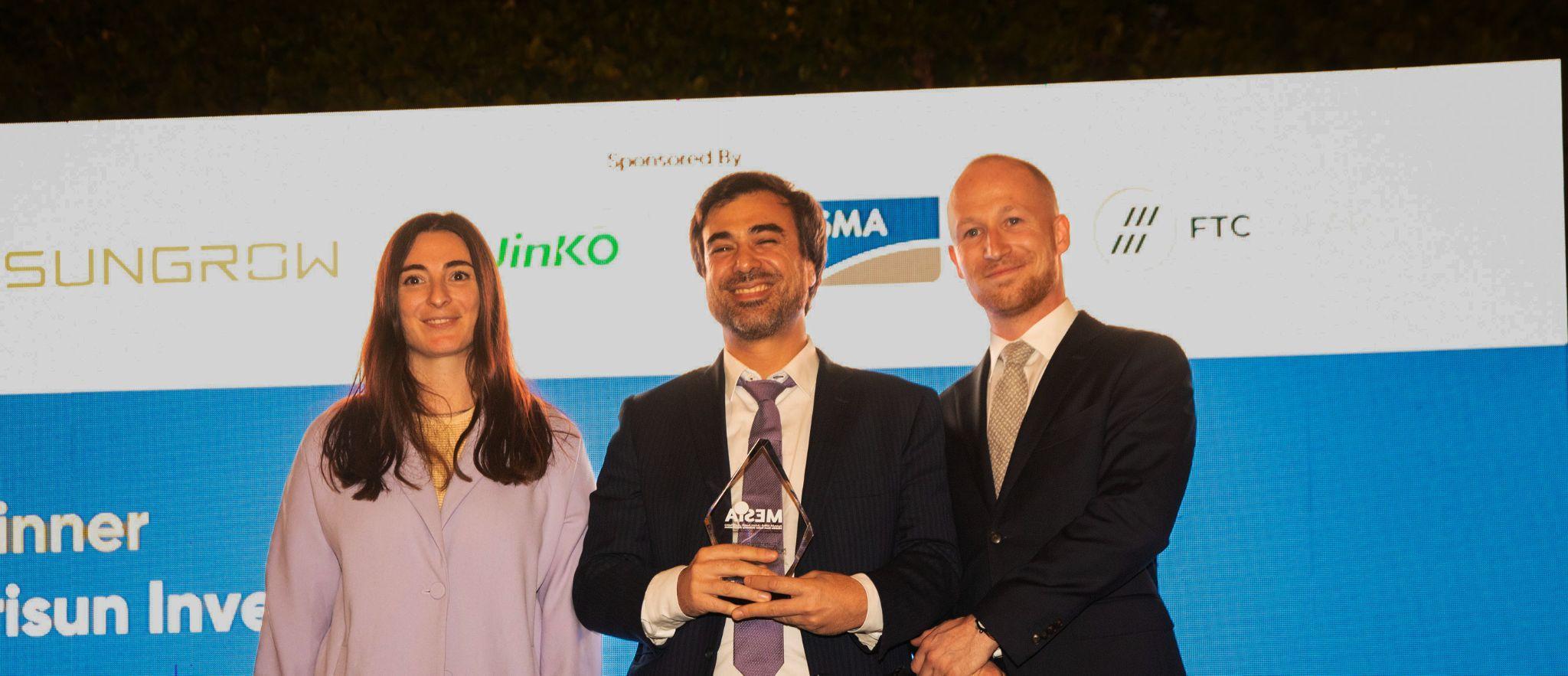 "What KPIs do you use to measure your business success?"
Karim Megherbi replies, "2 KPIs:
1/ Number of transactions we put in the market which translate into a Term Sheet/NBO signed
2/ Number of Term Sheet/NBO signed, which translate into Transaction close
We have yet to monitor the first KPI as we have tested the market with different transactions. What should be the proper percentage for us? But let's say that it's higher than 50% for now.
The second KPI is our real target. For now, it's 90%. This high % shows that our origination process is very efficient. We'll try to keep it at 90% as we grow."
A Glimpse Of Present Services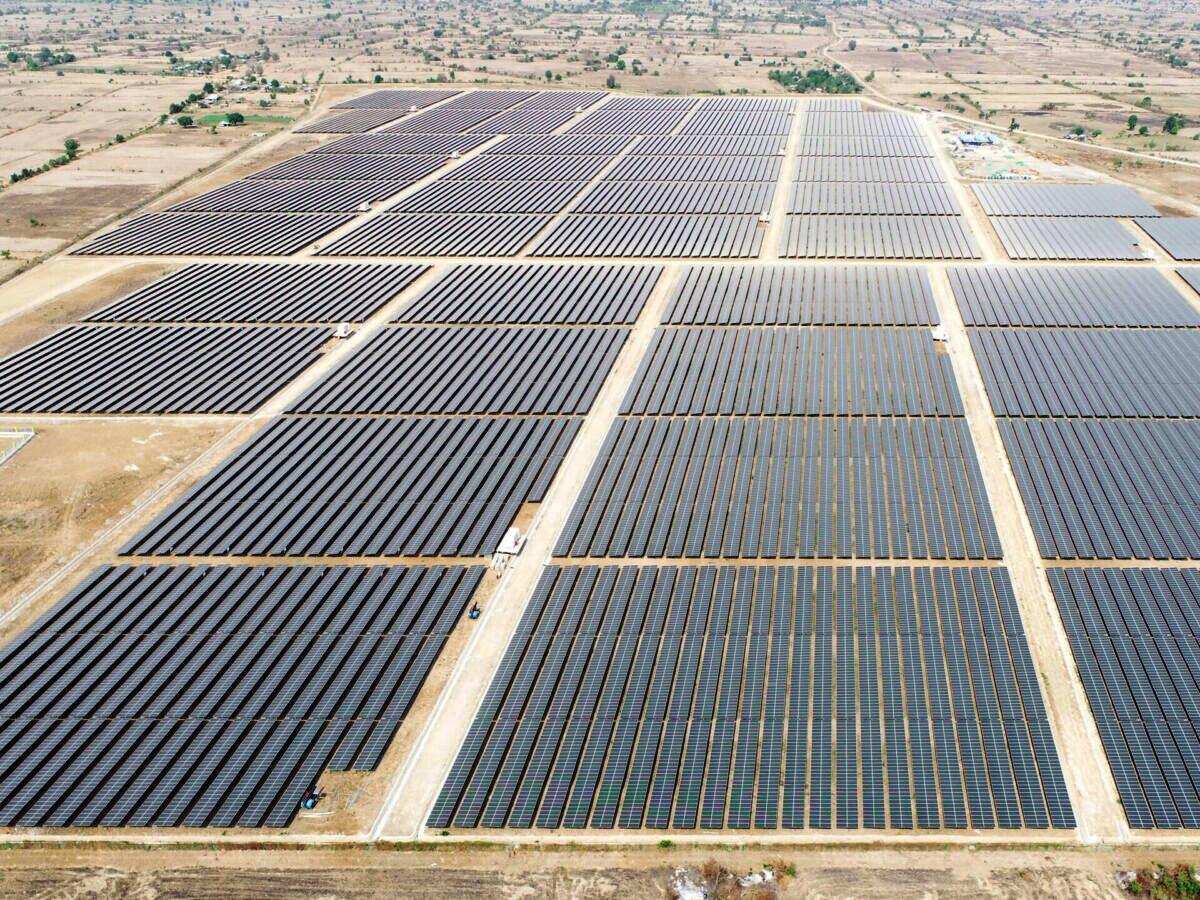 We were intrigued to learn about the available services of Karim's company. We asked, "Tell us something about your services. What are you working on now?"
Karim Megherbi shared, "Today we're busy launching our first acquisition: it will be 100 – 200 MW in a location which is Today confidential. We will own 10% of the Holding company. We're also about to hire a small development team to assist our partners in South-East Asia as they won a 125 MW solar tender in Sri Lanka as part of a consortium which we contribute to build and have another 100 MW under development originated by us for which they need some development assistance.
On the origination side, we plan to reach 1 GW within the next 15 months, so we're actively working on numerous transactions."
Building Strong Bonds
Sharing good relations with the entire team is paramount when achieving business success. We asked, "How do you build trust with your employees and boost productivity without causing burnout?"
Karim Megherbi shared, "I'm highly cautious of the well-being of my employees. A company is a group of people; it's not an abstraction. We're a small team, and we're building something great together. Regardless of them staying in the company or deciding to do something else, we need to create positive bonds and relationships while at the same time respecting each other's personal life and personality. I adapt our planning to their workload and respect their personal obligations."
My commitment is to bring to each employee the best environment to receive a constant, "sur mesure" high-level training and have motivating tasks to ensure they grow professionally. We regularly discuss everyone's needs, how we feel at work, what can be improved and if the strategy is clear for everyone. At the same time, I put in place an incentive program where everyone can benefit from the company's good results."
Adapting To the Latest Technologies
Adapting to the latest trends and technology is paramount to building a successful business, so we asked, "How do you stay on top of new technologies and trends in your industry?"
Karim Megherbi shared, "I spend a lot of time talking to people in the market. I'm also regularly a moderator in specialized conferences on technical topics, such as the ones organized by Solar Quarter. We also attend workshops organized by Dii Desert Energy, a leading think tank in the Mena region with whom we partner, and the IRENA, where I represent Dii. We also have the Clean Tech Business Club, where we meet many people from the industry.
During the due diligence on our transactions, we also ask many questions. And I always visit labs and factories, discuss with manufacturers and R&D departments worldwide."
Advice To Beginners
Beginners will find it inspiring to hear from experts like Karim. So we asked, "What advice would you give starting entrepreneurs?"
Karim Megherbi replied, "Ask yourself what problem you want to solve, what added value you want to bring, what you enjoy in work. If you feel that there is a need that has yet to be addressed, go for it, don't think there is no chance for you to bring this solution. But plan carefully, have at least a 5y plan.
Don't waste cash; only spend what is necessary initially, and don't gamble with your money. Setting up a company takes years. Nothing will go the way you want. Be ready for a rocky path. People who succeed are not the ones who have avoided problems, but the ones who were able to solve them after many failures."
Connect with Karim Megherbi on LinkedIn.